Have you ever wondered how you can make your pins genuinely successful?
Of course you have! We all want to be able to create original content for Pinterest that is chefs kiss!
And let's be honest, at this point you're probably tired of hearing about this "tip" and that "tip" and want some cold hard facts about creating the best possible Pinterest pins that will drive the most traffic, and people will love to save.
You are in luck because, in the latest episode of Tailwind's Marketing Unleashed, Alisa Meredith and I talked with Lucy Matthews, Partnership Manager at Pinterest. She laid out some specific practices and elements that will ensure your success!
Fresh & Unique Content
But first, let's talk about why you should be creating original content for Pinterest and what that means for the distribution of your existing pins. And in case you've somehow missed it, You. Should. Be. Creating. Original. Content. For Pinterest 😉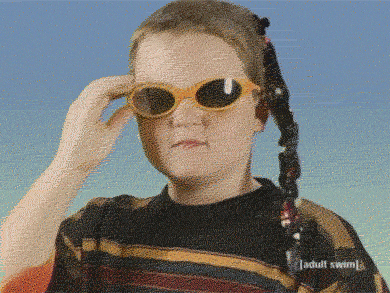 According to Lucy, who says that "ultimately the best way to grow your audience, drive traffic to your site and extend your total reach on Pinterest is to create fresh content."
However, that does not mean that existing pins receive no distribution or less than before, all it means is that just like Subway, Pinterest knows that their pinners want to "Eat Fresh!"
We all agree that new and fresh content gives pinners the best experience, and will get you more followers on Pinterest, the burning question is… How often should you be putting out new pins on Pinterest?
The simple answer is to create new content every week, but some days you'll just feel inspired, And then others not so much, which is fine because we're all human, and you should probably go play with your dog, and take a shower every once in a while.
Our friend Shakespeare once said, "All that glitters is not gold," and In terms of original content for Pinterest, all that is fresh is not necessarily unique. And on Pinterest, unique is gold.
In our chat with Lucy, she gives some ideas on how to differentiate your content from the rest. She mentions using custom photography, creating new trends, utilizing search, and audience insights. Looking at Pinterest trend reports, and then curating your content based on a popular search term is also a great idea.
Finally, experimenting with new formats is a great way to go as video is growing on Pinterest with views of organic pins up 240% year over year. And these have been mainly driven by food, beauty, DIY, entertainment, and home decor. Lucy's pro-tip for video pins is to remember to record in vertical mode wherever possible and follow their other video content best practices.
Saving Time and More Traffic
Before we move on to the real juicy stuff, how about a list? (who doesn't love a list!) Let's go over some basic pin creation information and habits that you should know to drive the most traffic.
When creating content for Pinterest, make sure:
All of your content on Pinterest is linked to the landing page of the post that makes the most sense.
Your pins are searchable within Pinterest. That means including relevant and concise titles and descriptions, so the pinner knows what your pin is about.
The title should be no more than a hundred characters and be compelling and straightforward.
The description should be no more than 500 characters. And a little tip is to ensure the essential information is in the first 50 to 60 characters, as this is what will show up in a pinners feed.
Use a third-party scheduler for Pinterest. My favorite is Tailwind. ?
Best practices that optimize your Pinterest traffic are:
Add Pinterest save buttons on your site to encourage your existing audience to save your content to their Pinterest boards. This helps content from your domain get more distribution across all of Pinterest, without too much work on your part.
To claim your domains and link your other accounts to unlock attribution and a more clear picture of your engagement on Pinterest.
To make sure the content you highlight is representative of your brand and inspires our pinners to follow you.
The Cold Hard Facts That You Came Here For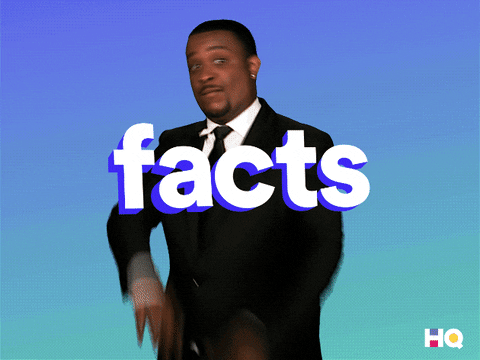 Well, cold hard facts might be a bit dramatic, but Pinterest does have research that Lucy shares with us that give specific practices or elements of pins that make them successful. In other words, what makes pins have that chefs kiss quality.
That quality happens to be inspirational, specifically five dimensions of inspiring content and the highest performing pins on Pinterest have at least two out of the five.
Here are the five dimensions of inspiration identified by Lucy.
Novel– You want to give content your unique spin to differentiate it from the rest. And I've gone ahead and unpacked this idea for you above.
Attainable – So you want to build for context by leveraging everyday moments or these milestone moments and create for a diverse audience.
Visually Appealing– Pinterest is a visual platform. Design and imagery are integral to the success of a pin. You want to make sure to lead with a compelling image, use type sparingly, and keep branding subtle. Your image should be the hero of the pin.
Positive– You want to bring pinners inspiring content that lights them up.
Actionable– That best pins inspire people to try, make, or do new ideas and give them the tips and details they need to bring that inspiration to life. You want to create pins people will love to save.
Final Thoughts
Although these tips may sound simple, they are important parameters to get started on creating your unique pins, plus making sure you are taking all the right steps to grow your traffic on Pinterest.
It's always insightful to hear from Pinterest the things that they find makes a pin a high performing one, so make sure to remember the five dimensions Lucy shared. Now go out and create some inspirational content!